Home page of the WEB group in the Department of Biological and Marine Science at the University of Hull, UK.  We are interested in arthropod ecology and evolution – particularly reproductive strategies and life histories.  We are especially interested in how animals' nutritional ecology affects (and is affected by) the evolution of sociality and parental care.
Latest news
November 2021: Come and join our group! We are advertising a NERC-funded PhD on Nutrigenomics and the resilience of bees. Deadline for applications is 5 Jan 2022. Details on the Opportunities page.
October 2021: Congratulations to Fiona who submitted her MSc dissertation on time, on overwintering temperatures in mason bees.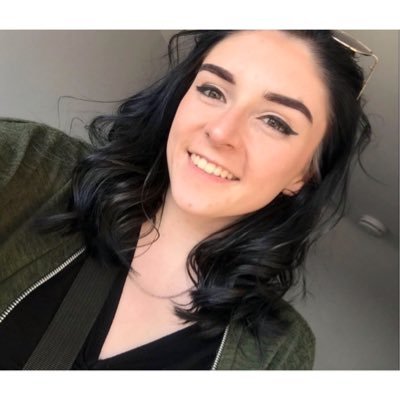 September 2021: Welcome to Sam Butler (@sammy_butler_) who joins our lab to do a MSc on the spatial organisation of pollen within parental provisions of Osmia bicornis.
December 2020: Delighted that our manuscript, and the first paper from Alex's PhD, Solitary bee larvae prioritize carbohydrate over protein in parentally provided pollen, has been accepted for publication at Functional Ecology. You can read the paper here (email me for a PDF if you need access). We used careful nutritional manipulations to show that mason bee larvae grow best on high carbohydrate diets, and, accordingly, prefer carbohydrate rich diets and "count their carbs" when deciding how much to eat. We think this unusual pattern is because, unlike previously studied bees, which were all workers of social species, mason bee larvae have to store fat for overwintering as well as growing and developing, so must make sure they get enough carbohydrate.
October 2020: Congratulations to Charlotte, for submitting her MSc thesis entitled "Moving Targets: Nutritional geometry of development in solitary bee, Osmia bicornis".
September 2020: New open access paper published in Apidologie!  In Sporopollenin as a dilution agent in artificial diets for solitary bees we examine the usefulness of empty pollen exines for creating artificial pollen diets with a range of nutrient densities. This will help make detailed nutritional studies easier.  Big congratulations to Fiona Tainsh and Shannon Woodmansey, joint first authors on the paper, and who published this work as part of their undergraduate and MSc respectively. See Publications for more details.
September 2019: Congratulations to Toby for submitting an excellent MSc thesis in on time – entitled "Nutritional Ecology of Farmland Bee Larvae Under A Changing Climate".
September 2019: Two new preprints up at BioRxiv! See publications for details. 
September 2019: Welcome to three new MSc students!
Charlotte Howard will be working on the effects of nutrition upon post-ingestive processing in solitary bee larvae. Congratulations are in order for Charlotte already, as she just submitted her undergraduate dissertation for publication as first and corresponding author!  See publications for details.
Caitlin Flynn will be looking at evolutionary patterns in offspring provisioning across insects.
Ewen Howard will be looking at the evolution of behavioural mimicry in hoverflies.
June 2019: Massive congratulations to Dr Alex Austin for successfully passing his PhD viva for his thesis, entitled The Nutritional Ecology of Farmland Bees: a Behavioural & Community Approach. We couldn't be prouder and we wish him well in his new life in Australia!
October 2018: Manuscript accepted at Ecology Letters! See Publications. Our new paper looks at the evolution of anemonefish-anemone mutualisms. More details to follow soon.
August 2018: New preprint up at BioRxiv – in which we use Nutritional Geometry to assess the nutritional rules of dependent larvae of mason bees – in brief, they control carbs! But leave the protein control to parents, a potential "nutritional trap" as landscapes change. Comments welcome.
January 2018: Congratulations to Alex and Yannis for presenting their recent work at the Hull School of Environmental Science's Postgraduate Research conference! Yannis presented his first poster, and Alex won the prize for the best talk of the conference. Go Web Group!
October 2017: Welcome to new PhD student Yannis Dimopoulos!  Funded by a studentship from the University of Hull's new Parental Care Research Cluster, Yannis will be expanding and analysing BugBase – a large database of insect life history traits compiled from literature and from primary observations, which is the first of its kind. Yannis will look at how life history influences, and is influenced by, the evolutionary decision to perform parental care.
June 2017: New paper in press! (Gilbert et al 2017, see Publications). In a paper we had previously published as a preprint on BioRxiv, we show that some cofoundress thrips within communal domiciles on Australian acacias are often nonreproductive, which indicates "reproductive skew".  This skew increased in small nests and with more females cohabiting, and suggests that resources are key in determining how reproduction is divided. This finding edges us closer to an appreciation of how and why these tiny but fascinating insects are sometimes social but sometimes solitary.
May 2017: Three new papers in press! In Lindstedt et al 2017, we investigate whether burying beetles' anal exudate (which they use during parental care, to sanitise their nest) is also noxious to predators, and whether their orange coloration can be thought of as aposematic (i.e. warning coloration). In Lehmann et al 2017, we examined the ways male genital "titillators" are associated with factors that indicate the degree of sexual selection in bushcricket species (Orthoptera, Tettigoniidae); factors like the degree of polyandry or the relative reproductive rates of males compared to females. Port et al 2017 is an editorial to a special issue of Ecol. Ent. accompanying the ENTO'17 conference which we have been involved in organizing.
April 2017: New paper in press! In Nicholls et al 2017, we observed no effects of treating larval solitary bees (Osmia bicornis) with field-realistic concentrations of the neonicotinoid clothianidin, whether upon larval development time or overwintering survival, or upon adult weight or respiration.
September 2016: New paper in press! (Santos et al 2016, see Publications). Using a powerful meta-analysis of published experiments, we show that parental care in insects is more beneficial in the tropics, where the activity of predators is more intense.  However, this is only the case in species whose eggs would be completely undefended without their parents. If parents also dig burrows, make nests, or cover eggs with mucus or glue, then this effect is not evident. This is one of the first pieces of real evidence in the jigsaw of demonstrating how parental care actually evolves in nature.
February 2016: New MS on bioRxiv (Gilbert et al, see Publications). We show that some cofoundress thrips within communal domiciles on Australian acacias are often nonreproductive, indicating reproductive skew.  This skew increases in small nests and with more females cohabiting. This finding edges us closer to an appreciation of how and why these tiny insects are sometimes social but sometimes solitary.
October 2015: Welcome to new PhD students Alex and Catherine!  We are officially a research group. Alex will work on nutritional ecology of solitary bees, while Catherine is working on modelling responses of insects across the phylogeny (and their enemies) to host plant density and purity.
September 2015: New paper in press (Field et al 2015, see Publications). We use data on male and female body size across the phylogeny of the digger wasps Ammophila spp. to show that sexual dimorphism is associated with the size of prey that females have to physically drag to the nest. Where females fly  lots of small prey to the nest, males and females are relatively equally sized, but where females have to haul one very large prey over the ground, females are typically much bigger than males.